Recent Adoptions and Appreciation to all of our volunteers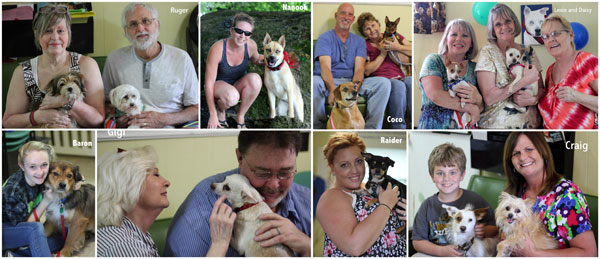 This is some of our recent adoptions. Beemer, Benz, Michelle, Adele, Rhed, Angela, Blossom, Piper, Clyde and Bandit all got fabulous homes. Jamie the black Lab that needed hip surgery went to Connecticut to be adopted. His new family will pay for his hip surgery. Bandit was our little surprise puppy that was born at the shelter. Some of our kind volunteers bottle fed him till he was adopted this week. His mom Michelle would not accept him, she was also adopted this week. Angela had been with us for a year so we were so glad to see her find a great home. Thanks volunteers for helping all these wonderful dogs get the homes they deserved.
---
She is our "Hero Dog"!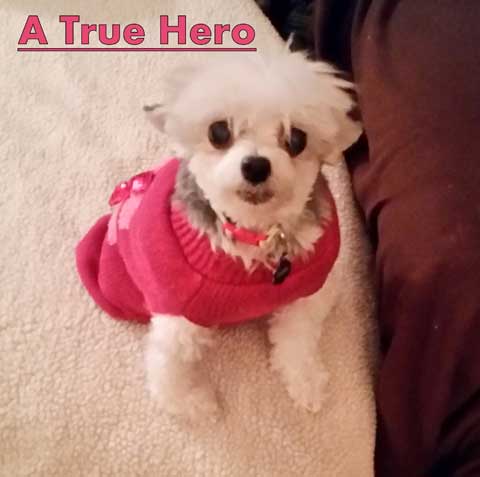 Well our precious Cady (your Tori) really paid it forward recently. Cady always wakes me up every morning at 5:30 sharp by dancing on my head with her front paws (at 5 lbs. she can do that). One morning she started dancing on my head at 3 AM and would not stop. I tried several times. Finally I decided I would walk her to the part of our house where my husband probably fell asleep watching TV and get him to calm her down and get her back to sleep. She is after all, his dog, as he likes to say. When I walked in to the room he was on the floor unable to speak or move his right side. I called 911. After the ambulance arrived and worked on him they said that due to his diabetes something had happened and his blood sugar had dropped to a dire 34. After asking me to relate what had happened they told me that if Cady had not come to wake me up he mostly likely would not have been alive. After a brief hospitalization he is fine and she is now our "Hero Dog". So hero's come in all sizes, even a 5 lb. former shelter dog!
Vicki T.
---
Mia is a very happy, loved little girl now!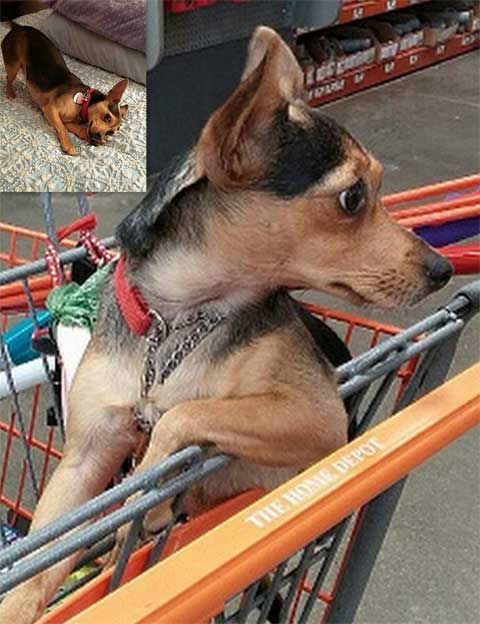 Looks like Buttons (now Mia) is out browsing for Christmas gifts. She was a little dog we got from a hoarder that was extremely shy. It took a long time for her to get adopted. She has turned out to be a fabulous dog thanks to her wonderful mom. She has really worked with her and given her the chance she deserved. She had probably never been touched by a human when we got her. She was living outside with several other dogs and they were not even allowed access to the porch. We all fell in love with her when she was at the shelter. Her name is Mia now and she is a very happy, loved little girl.
---
If you are interested in one of our adoptable pets, you can expedite the adoption process by filling out an on-line application.